The meaning of the LENORMAND Day card "the Rood"
You have drawn the lenormand day card "the Rood"?
The Rood – Relationship and Love
The Rood card predicts discussions and debates in matters of love and Relationship. Perhaps you are already facing tension in your current relationship? The reason for these tensions is often a lack of recognition and admiration but also the fact that the emotional level is often unclear. It could also be possible that you will meet an eloquent young man, who likes to discuss and thinks he is always right.
Important: Whenever you draw this card it is essential to have medial conversations. It is essential that in these conversations you are not talking about "What you may have done wrong or your partner" but rather about the basic values (what is important in your relationship). Drag a second and third card, to clarify how this dispute will end.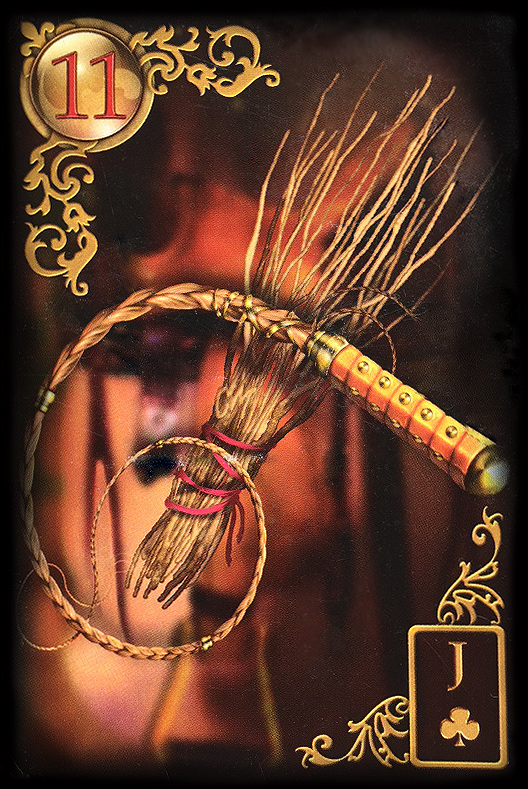 Family and Friendship Lenormand "the Rood"
There is one saying which I totally agree with "When you are in trouble and in stress-situations you will find out who is a true friend and who isn't". In matters of friendships the Rood is predicting conflicts with someone close to you. The reasons for these conflicts can be as different as the characters behind it. Envy, jealousy and one way communication are the most common reasons why a dispute between you and your friends and family can appear. The rood is predicting in both areas (Family and Friendship) disagreements and conflicts due to (in many cases) lack of recognition and admiration but also the fact that the emotional level is often unclear. In these situations it may not take much to release the anger and make someone explode.
Lenormand the Rood – Profession and finances
In professional matters the Rood´s has often another meaning than in the cases discussed further below. In Job life it means often that you may have some colleagues around you, who enjoy discussing, and arguing and who believes to be always right in what they say and do. This can be a man, but also a woman. An important role is lack of teamwork play and the fact that these people cannot handle any kind of critic. Perhaps you belong to these people who may bring these qualities with you? If you have the feeling that you're getting easily upset no matter if it is in your professional life or private, than you should reflect on yourself and your behavior and act more cooperative in order to minimize the conflicts. In Financial matters it is advisable to be careful, especially when you lent or borrow any money. The risk that a dispute arises will increase.